Design
The most apparent change is the fact that the Platinum is much narrower, thanks to cutting the number of macro keys from 18 to 6 
     ( let's be real, you'll be able to reach all the macro keys when you just have a single column of them)
you will be able to program up to three sets of macros all stored on the keyboard's own 8MB of built-in memory rather than relying on Corsair's software.

this keyboard still so good when it comes to shortcut buttons. (volume wheel, media controls, lighting toggles) and gaming modes all within easy reach.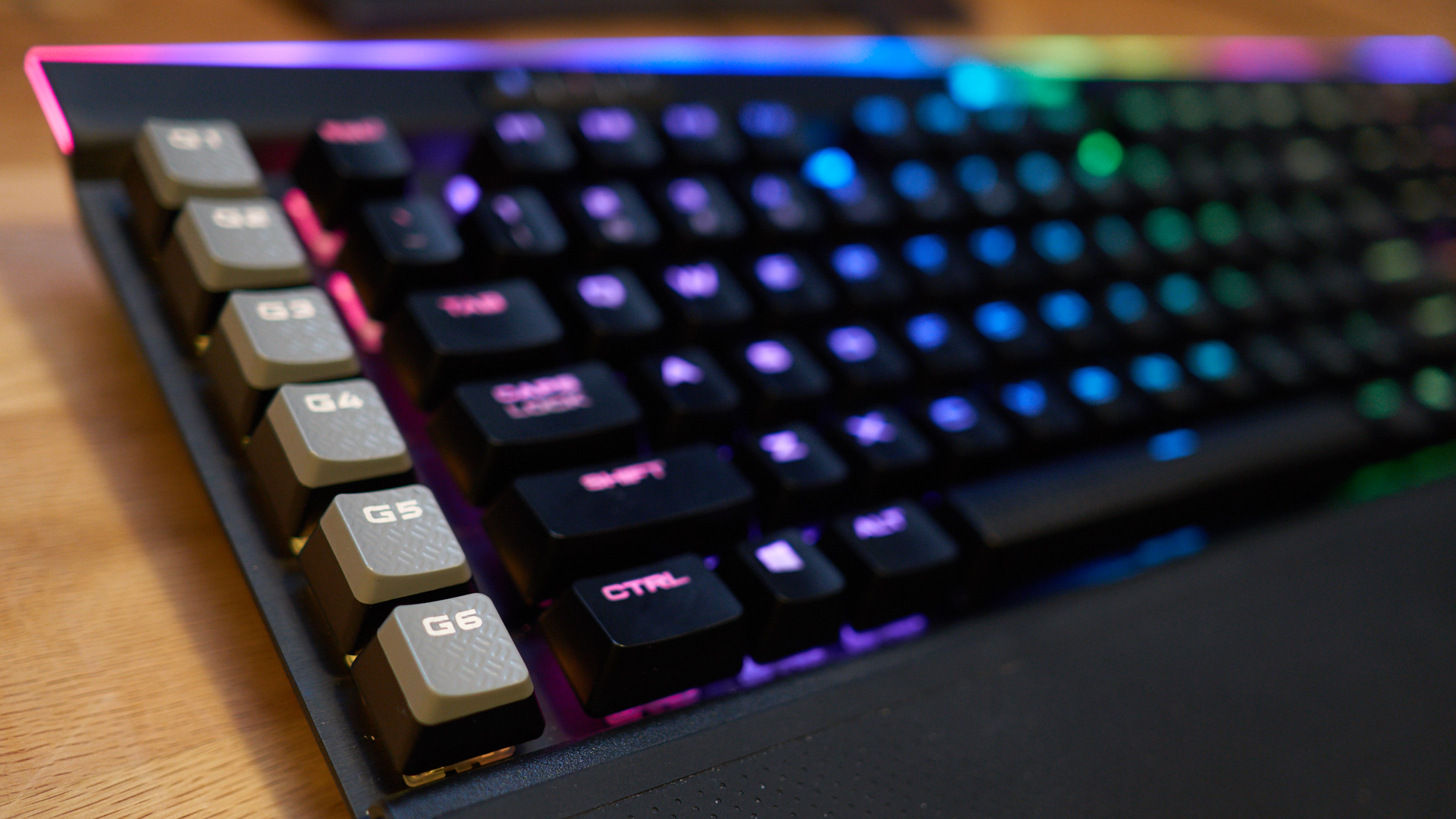 The Corsair K95 RBG Platinum comes with one of the best wrist rests ever bundled with a keyboard. Made with the same military-grade aluminum, the wrist rest offers a lot of support.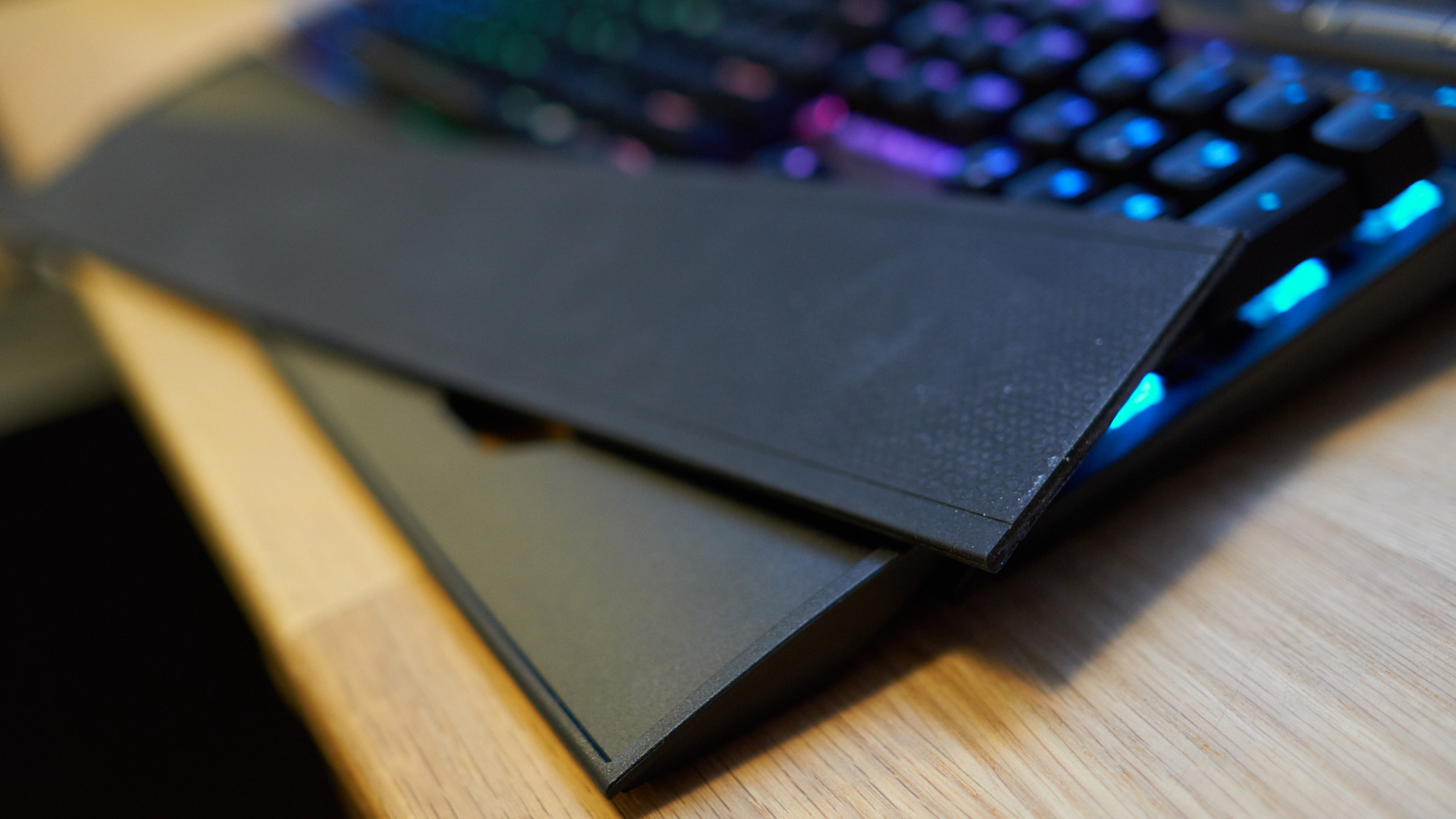 Lighting has been upgraded with a new 19-zone light bar that runs along the top of the peripheral's frame, we're most impressed with the way colors wash across Corsair's logo.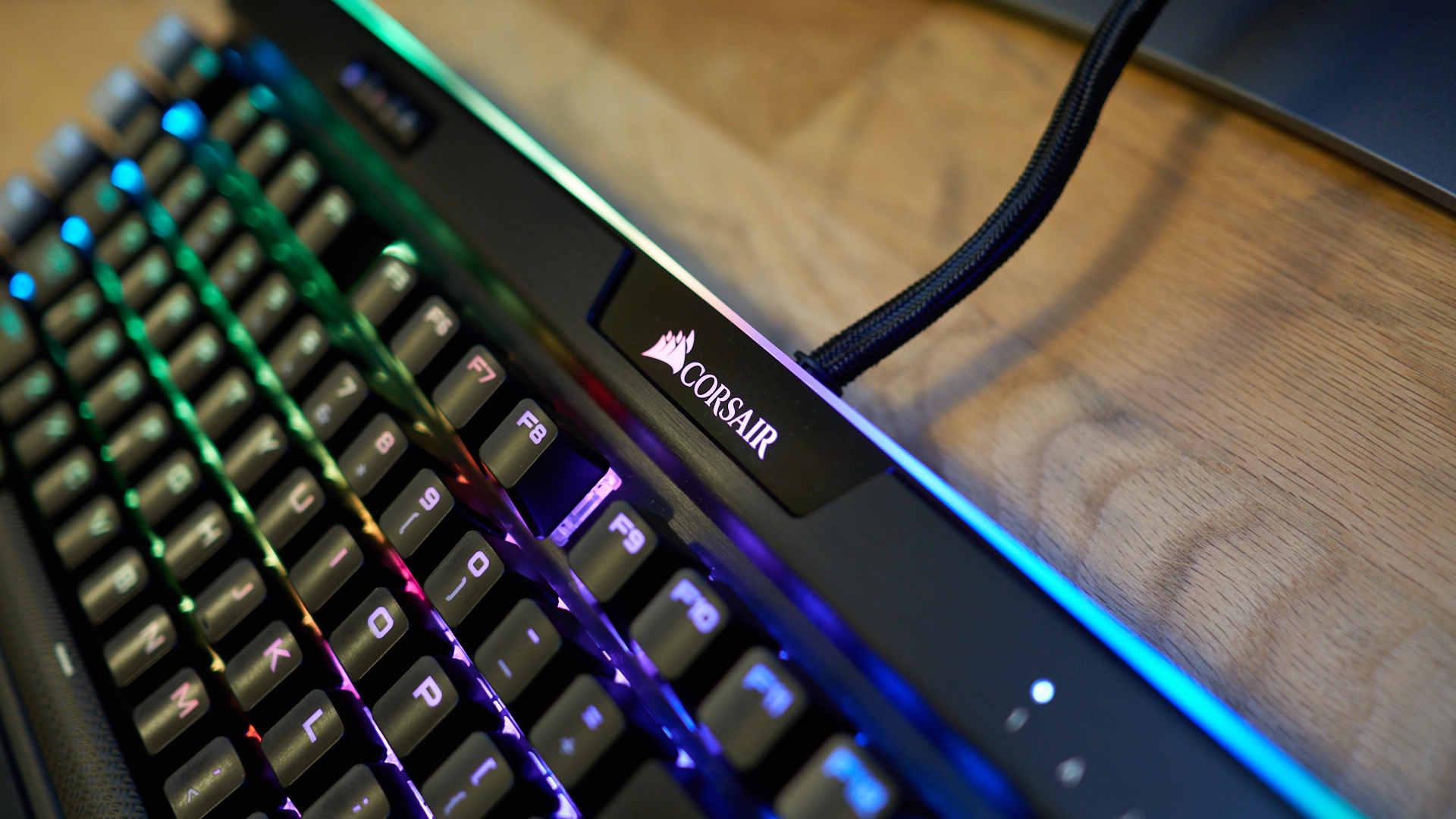 ---
Performance
The K95 RGB Platinum follows in the footsteps of Corsair's K70 RGB Rapidfire keyboard in its focus on speed. Featuring Cherry's new, linear MX Speed switches, the keys are highly responsive and take just a light press to actuate and the switches actuate with just 1.2mm of movement and 45g of force.
keys bottom out faster and require just a fraction of the pressure, making them well suited for twitch shooters or any game that requires fast reflexes. They take a bit of getting used to for regular typing, this is a keyboard that was made for gaming first.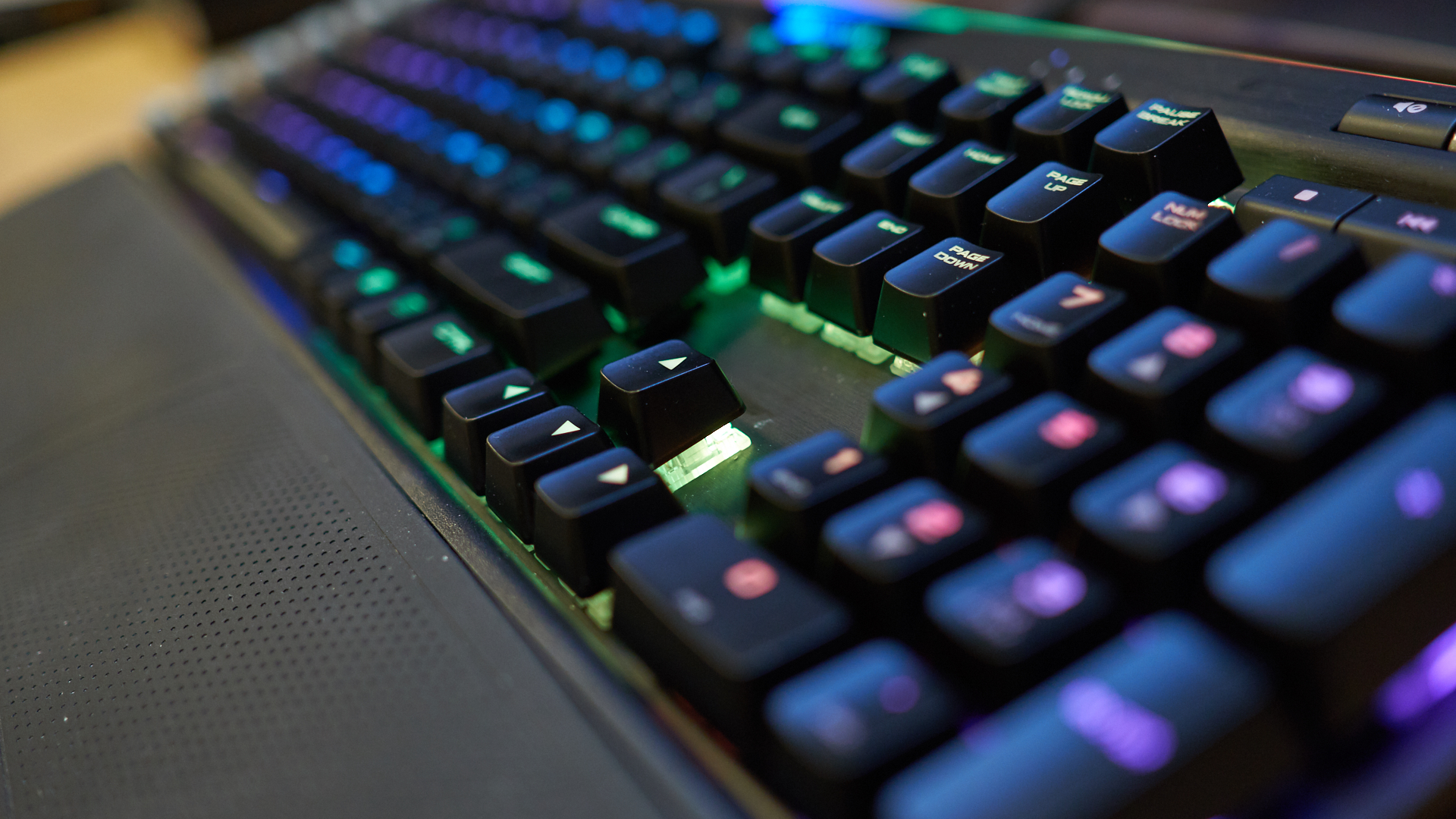 The sensitivity made the keyboard a great choice for FPS shooters and games where reaction speed is a key factor
---
 the Corsair K95 RGB Platinum is well worth its premium price.