In an ongoing board with GamesIndustry, several industry analysts shared their expectations for gaming in 2019. Serkan Toto of Kantan Games, for instance, posited that PS5 and whatever Xbox Project Scarlett turns out to be won't release this year, and he's presumably right. Less right is analyst Michael Pachter of investment firm Wedbush Securities, who anticipated that Elder Scrolls 6, a without a doubt massive diversion which was declared at E3 2018 with the thinnest teaser since Metroid Prime 4 (it had some trees and a title), will release this year. Why? Because "the flounder of Fallout 76 makes a hit progressively essential for Bethesda," Pachter said, including that he also erroneously anticipated the release of The Elder Scrolls 6 out of 2016 and again in 2017.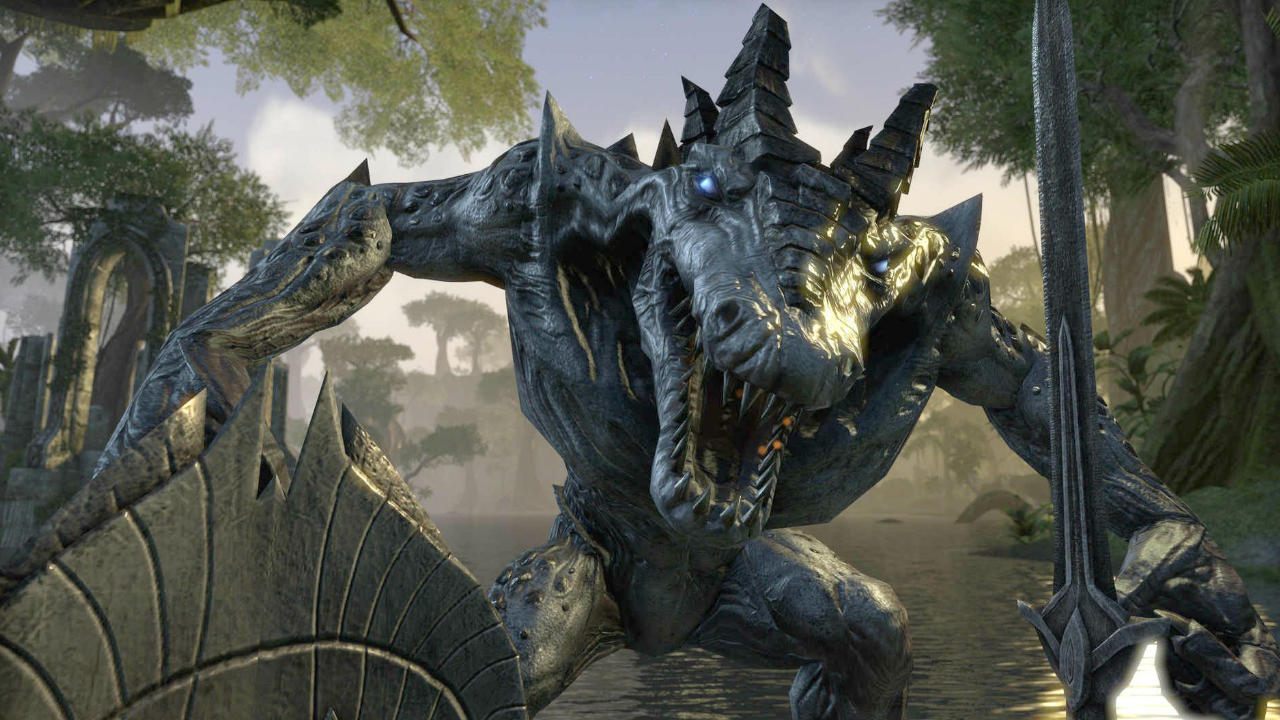 Bethesda could use some altruism after the numerous struggles of Fallout 76, there's no uncertainty about that – yet the following Elder Scrolls in 2019? No way, mate. First off, Bethesda will need to hit the following console age with this thing, and as Toto suggested and numerous sources have supported, that age is presumably a year and change away. All the more appropriately, several Bethesda and Zenimax bosses have over and again confirmed that The Elder Scrolls 6 is roughly 10,000 years out, and truth be told rushing it out the way to hit 2019 out of a desperate endeavor to assuage some disgruntled Fallout fans most likely wouldn't make for the rebound visit that Pachter's implying.
How about we start with Zenimax Online diversion executive Matt Firor, who in October 2018 told GameSpot: "The easiest thing is to take a gander at how it was declared; it was Starfield and after that [The Elder Scrolls 6]. You can return and check the years between Bethesda Game Studios releases, and you'll get the possibility that [The Elder Scrolls 6 is] not coming at any point in the near future." It's important that Firor referred to the gaps between Bethesda releases, not Elder Scrolls releases. Five years separate Oblivion and Skyrim, with just four among Morrowind and Oblivion. Following that condition alone, Pachter should've been ideal about The Elder Scrolls 6 two years prior. However here we are.
This leads us to a 2017 statement from Bethesda boss Todd Howard who, speaking with PCGamesN, affirmed that Bethesda has "no less than two noteworthy titles that they are chipping away at before we're going to get to Elder Scrolls 6. TES 6 is not in dev while we take a shot at [those.]" Bethesda VP Pete Hines said as a lot to GameSpot in 2017: "[The Elder Scrolls 6] is different enormous releases down the arrangement for those folks."
What are these enormous releases? All things considered, one of them was presumably Fallout 76. With that off the beaten path, we can direct our concentration toward Starfield, the other massive single-player diversion Bethesda reported the last E3. As previously detailed, Howard said Starfield will be a cutting-edge diversion (which may also see a current-gen release) and that it will turn out before The Elder Scrolls 6. "We're supposing, extremely far later on so we're building something that will deal with cutting-edge equipment," Howard said of Starfield in June 2018. Given the course of events, the same can safely be assumed of the following Elder Scrolls. At that point, there's Rage 2, due out on May 14, 2019, and Doom Eternal, which could slip into 2020. These two are just being published by Bethesda, yet them two will turn out some time before the following Elder Scrolls.