The Division 2 release date
The Division 2 is set to be released on March 15, 2019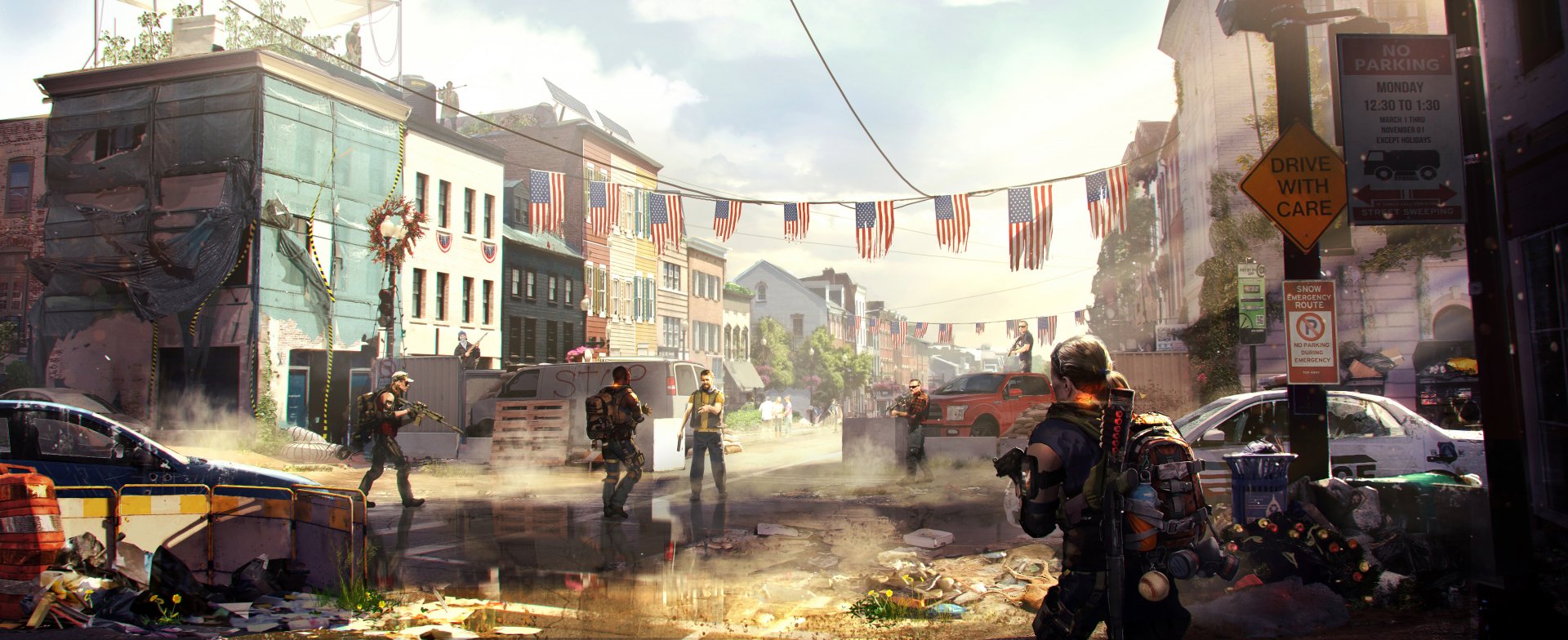 Related: The Division 1 
---
The Division 2 setting
Unlike the previous game, which was set in Manhattan, The Division 2 takes place in Washington, DC, seven months after the deadly virus was released in New York City.
---
The Division 2 Gameplay
 Ubisoft detailed this in detail on their official site. At the end of the campaign, players choose one of three classes which unlock new weapons, mods, skills, and perks. Each one will have a signature weapon associated with them. The three "Specializations" revealed are:
The Sharpshooter: A sniper based class that comes with a .50 caliber rifle. The skills and mods are said to "change the tide of a firefight even from afar."

The Demolitionist: Comes equipped with a grenade launcher and specializes in blowing stuff up, thus "disrupting enemy plans and entrenched positions."

The Survivalist: Has a crossbow that fires explosive bolts, along with tools and skills that "leave little chance for enemies to recover after being hit.
The equalizer in all this is each enemy carries a giant and very obvious weak point: a big red pack, often on the back of their waist, which if the shot can either explode or disable their ability.
What are Raids and will the Dark Zone come back?
 THE DARK ZONE WILL BE BACK, BUT WE HAVE NO IDEA IF IT WILL FEATURE BATTLE ROYALE
One of the most interesting, aspects of The Division when it launched in 2016 was the Dark Zone, a hybrid player- vs- player and player-vs-enemy area where you could battle against other real people and AI combatants in search of rare loot. Although Ubisoft beefed up the Dark Zone with more focused game modes like Survival and Last Stand, the area never reached its full potential as a competitive multiplayer experience in the same fashion as traditional shooters.
ubisoft confirmed that the Dark Zone is in The Division 2, but he wouldn't say what it would look like and what players might expect from game modes like Survival, which in 2018 seems ripe for battle royale-style gameplay. "I want to confirm we're super committed to PvP, it's an important part of The Division 2.
When asked about whether battle royale elements and the popularity of Fortnite would influence the Dark Zone in the game, Ubisoft said there were obvious ways to imagine a more full-fledged Survival mode that featured more players, but they did not confirm any concrete details.
 what is a "raid" exactly? , You and a group of allies go into a sort of dungeon-like area filled with harder enemies and better goodies to loot, culminating in a big boss fight. It sounds like a decent fit for The Division, with certain key locations around Washington DC potentially reserved for these endeavors
For right now, that's all that has been revealed, Ubisoft and Massive Entertainment are bound to be showing more about the campaign and even what's in store for the first year of free DLC.
---
 FIRST YEAR OF EXPANSIONS WILL BE FREE FOR ALL PLAYERS
Unlike with the first game, The Division 2's post-launch roadmap for its first year will involve three free expansions for all players. Ubisoft confirmed this in a press briefing this morning and repeated the announcement live at its E3 press conference this afternoon. The news is great for players worried about the business model of service-style online-only games like The Division and Bungie's Destiny.