Release Date
Battle for Azeroth is set to release on August 14, 2018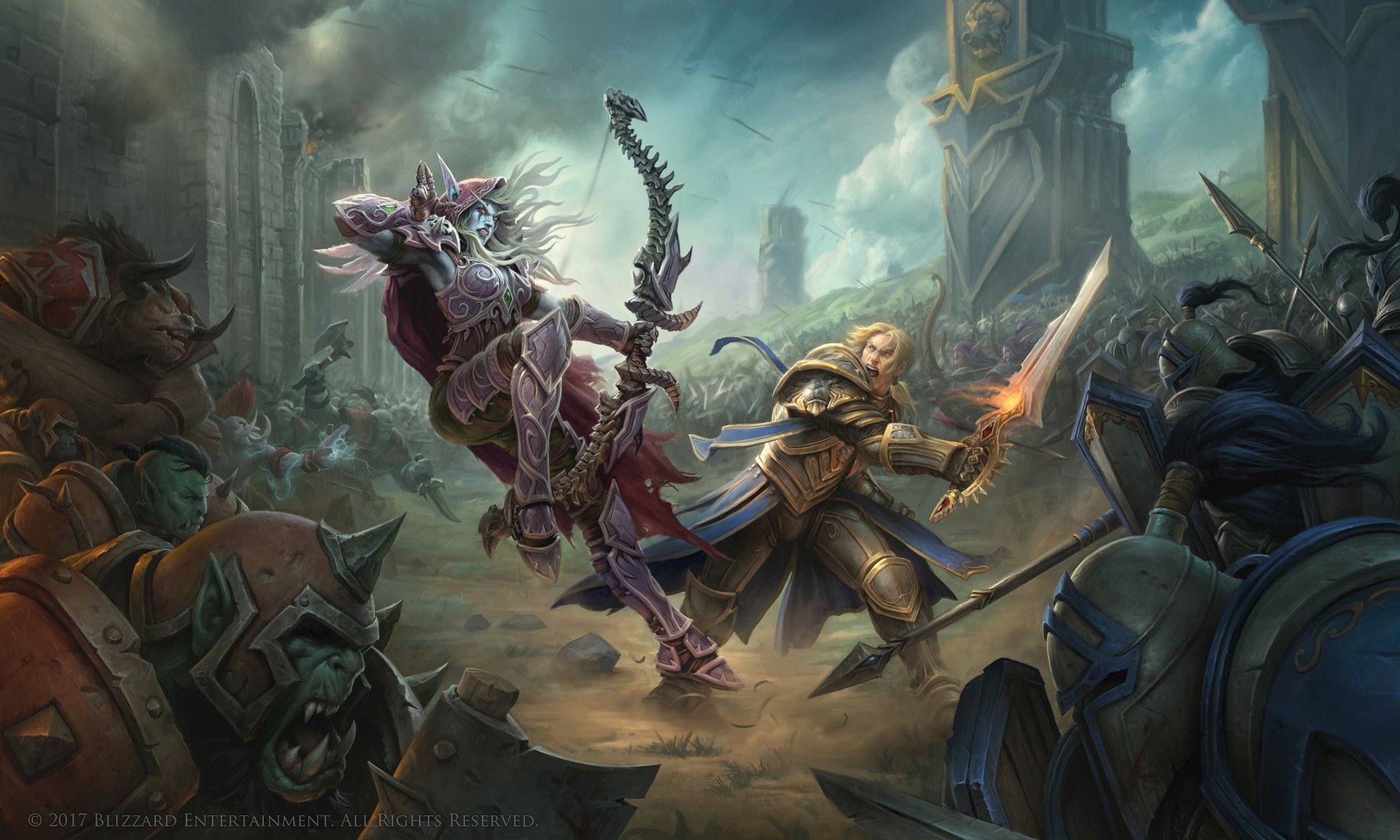 ---
Battle for Azeroth story
The next World of Warcraft expansion, Battle for Azeroth, takes the game back to its roots a bit by focusing on the battle between the Horde and the Alliance. Each side will be able to explore three new zones. The Horde will have access to the islands of Zandalar while the Alliance will be able to traverse the island of Kul Tiras. These new areas will reportedly contain "allied races" which players will be able to recruit and play as.
---
Battle for Azeroth gameplay
the most exciting addition this expansion brings to the table is the inclusion of a new islands system that adds an almost a new element to the game. Basically, players will be able to build parties of three and explore these island areas. The catch here is that these areas change slightly every time that you visit them. You'll also be able to access new areas called Waterfronts that support 20 player fights over locations that are reported of strategic importance to both the Horde and the Alliance.
The battle for Azeroth also includes a new legendary neck piece called the Heart of Azeroth. This neck piece will allow players to unlock new abilities that are directly tied to their armor. This system sounds very similar to the one that Blizzard implemented in Legion that allowed players to build upon existing weapons via in-game artifacts. Finally, Battle for Azeroth will raise the current level cap to 120 and will include a feature that allows players to buy a boost up to level 110 should they wish to do so.
---
 Old Soldier cinematic trailer
The cinematic begins with Saurfang remembering the death of his son. While standing on the walls of Lordaeron, an old city that the Alliance plans to sack in retribution for the burning of Teldrassil, he is confronted by a young troll.
Zekhan eventually joins Saurfang on the battlefield and convinces him that the Horde is more than the actions of a single Warchief. The troll reminds his commander that, for some, the Horde is all that they have. Saurfang returns to the walls of Lordaeron and prepares for the coming battle, ready to fight alongside his Horde allies.
 no one knows how Battle for Azeroth will end, or what will happen to Sylvanas Windrunner, but Blizzard seems to be preparing Saurfang to finally step up and lead as Warchief.
---
pre-order
World of Warcraft: Battle for Azeroth is available for pre-order now and will run you 43.42 USD 
if you want to pre-order the game click here